EXPEDITED FREIGHT FORWARDING SERVICES
We provide extensive freight forwarding services that include local and international
logistics, customs brokerage, packaging & storage, and vehicle procurement
We understand that businesses require a middleman to help them transport their goods and equipment from one place to another. At Waruch, we accommodate all your shipping requirements by providing reliable storage and expedited freight delivery.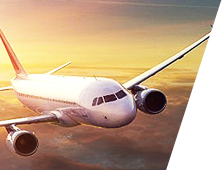 AIR FREIGHT
We provide air freight solutions for expedited results.
LAND FREIGHT
We have an inland transportation system for reliable and fast delivery of goods.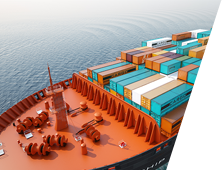 SEA FREIGHT
Waruch offers competitive freight solutions by means of sea transportation.
CUSTOMS BROKERAGE
We have specialized customs brokers who cater to all customs related queries.
Waruch offers an extensive range of freight forwarding services that offer high performance and affordability.
At Waruch, we are committed to providing comprehensive logistic solutions that offer high value, quality and reliability for businesses and individuals alike. Our worldwide premium solutions feature multiple carriers and suppliers that help us to offer expedited goods delivery at competitive rates. We have a mission to become the most respected logistics custom brokerage that accommodates profitable freight forwarding services along with stress-free customs clearance.
I am so impressed with you guys!!! Keep up the good communication, speedy shipping and great service 🎉
Ruth Heuer (Norton)
Harare, Zimbabwe
Since 2020 I send parcels with confidence knowing that they'll arrive safely. Waruch Freight gave me a peace of mind, no more endless calls worrying about my goods if they arrived. I thank Edith who referred me to them and I'll do the same to all my friends looking for a reliable company to send goods to Zimbabwe
Kidy Simba
Harare , Zimbabwe
So happy with the service I had sending a small parcel to Bulawayo . Very impressed all the way with the communication etc . Thank you Partson .. I'll certainly use you again if the need arises .
Alison Burlinson
durban, south africa
fantastic service! me and my family always use Waruch Freight for shipping goods to Zimbabwe, they always reach there in good time and in good condition. Highly recommend.
Rachel Tendeukai Solani
Zimbabwe